My eight-year-old daughter requested a beside table for her room. After measuring the available room, we arrived at a width and depth of 30cm and a height of 42cm. We used 18mm thick plywood from which we cur four panels:
Two of 40x30cm (the sides)
One of 30x30cm (the top)
One of 30×26.4cm (the center shelf)
With my assistance, my daughter made all the cuts herself with my track saw. A track saw is one of the safest power saws there is (if used properly), so it's a good way to introduce children to this aspect of wood working.
I decided to use pocket holes for all joining. This would leave visible holes on the sides, but my daughter didn't mind and the sides wouldn't be visible anyway once the table was in place. You could in theory have the pocket holes on the inside, but the screws would then have very little wood to hold on to and could possibly tear out: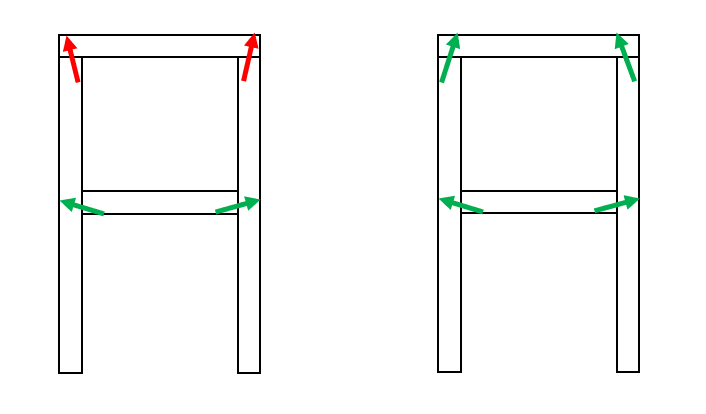 Once again, with my help, my daughter drilled all the pocket holes, and I assembled the table. My daughter then sanded all edges and painted the table with some leftover wall paint, using a brush. Here's the end result: