As my workshop is also a garage, I need to be able to easily move stuff around to make room for a car. Hence I wanted to put my Makpaks/Systainers on a cart/trolley. I stumbled upon this article, which provided the motivation to build my own – with the difference that I wanted to be able to place two Systainers side-by-side. I had a couple of meters of wood with raised edges lying around that was packaging for our kitchen counter top. The raised edge would be perfect to keep the Systainers from moving off the cart.
I started by cutting the pieces to size. A Systainer is approx. 40x30cm, so I cut two pieces of 82cm and two of 32cm, leaving a bit of room for the edges: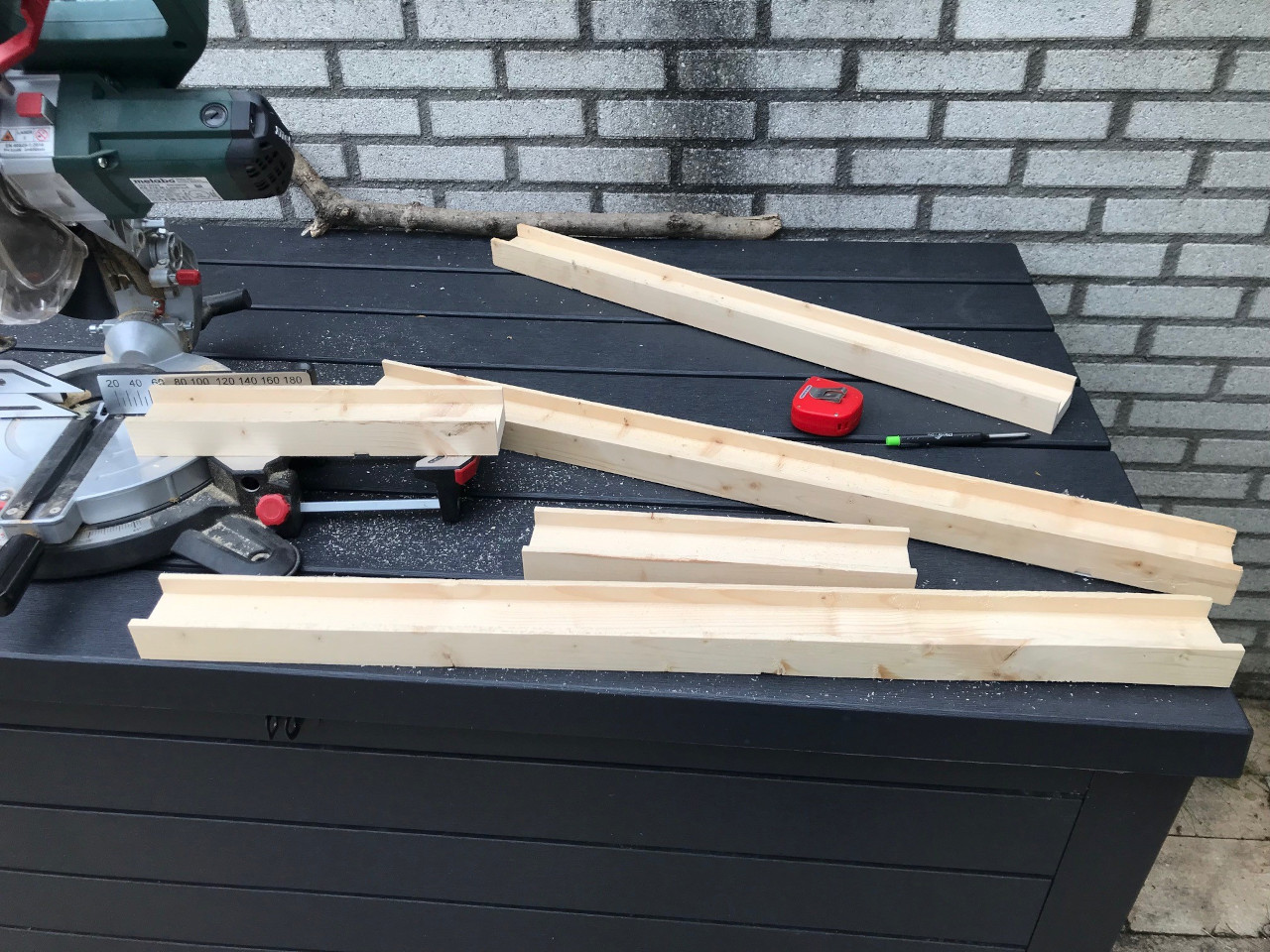 I then removed one of the edges, using a trim bit in the router. While I'm not the biggest fan of the Black & Decker Workmate, it works great for cases like this.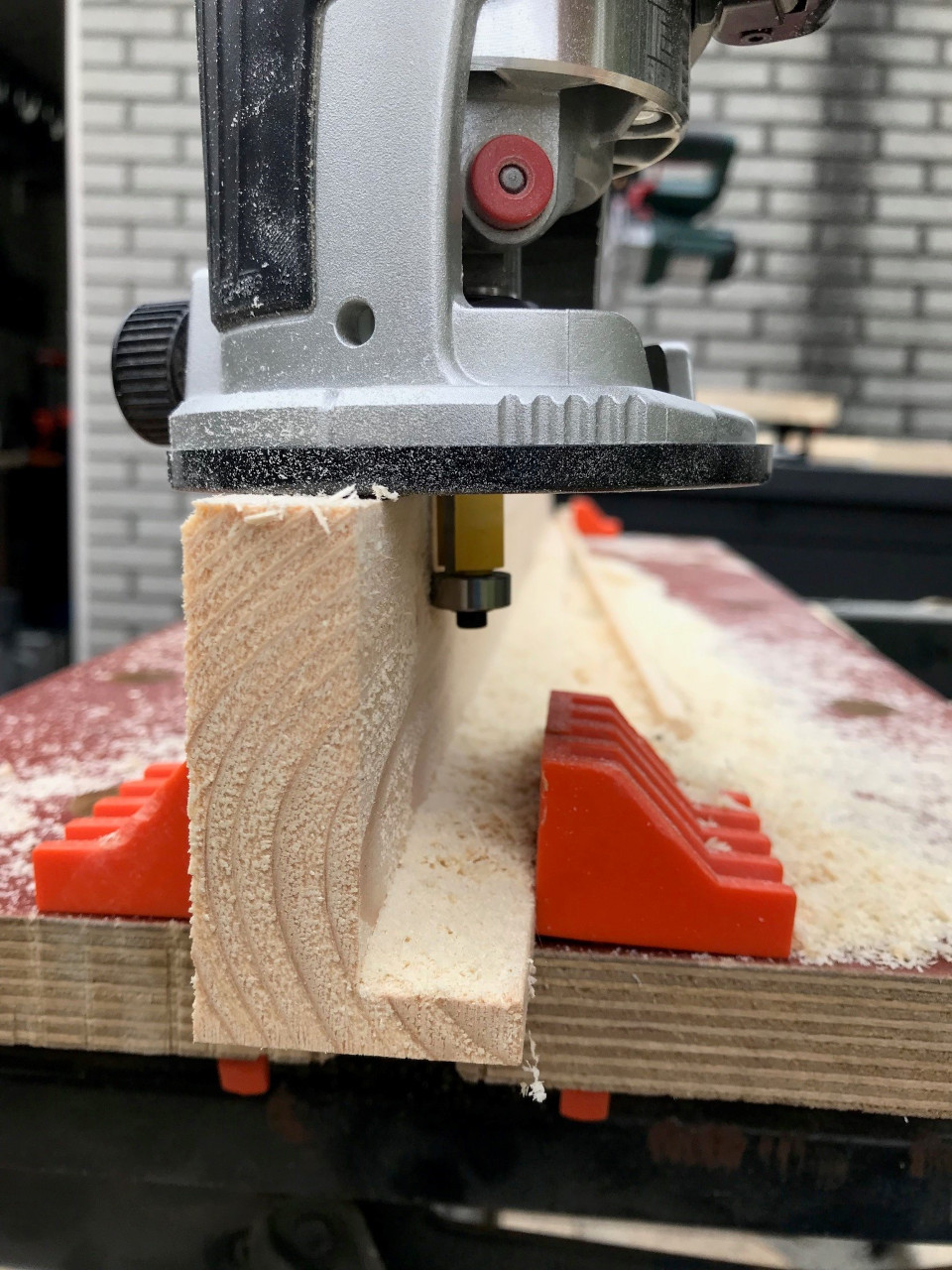 I decided to use half lap joints, but only on two of the four parts. I cut them out with the router: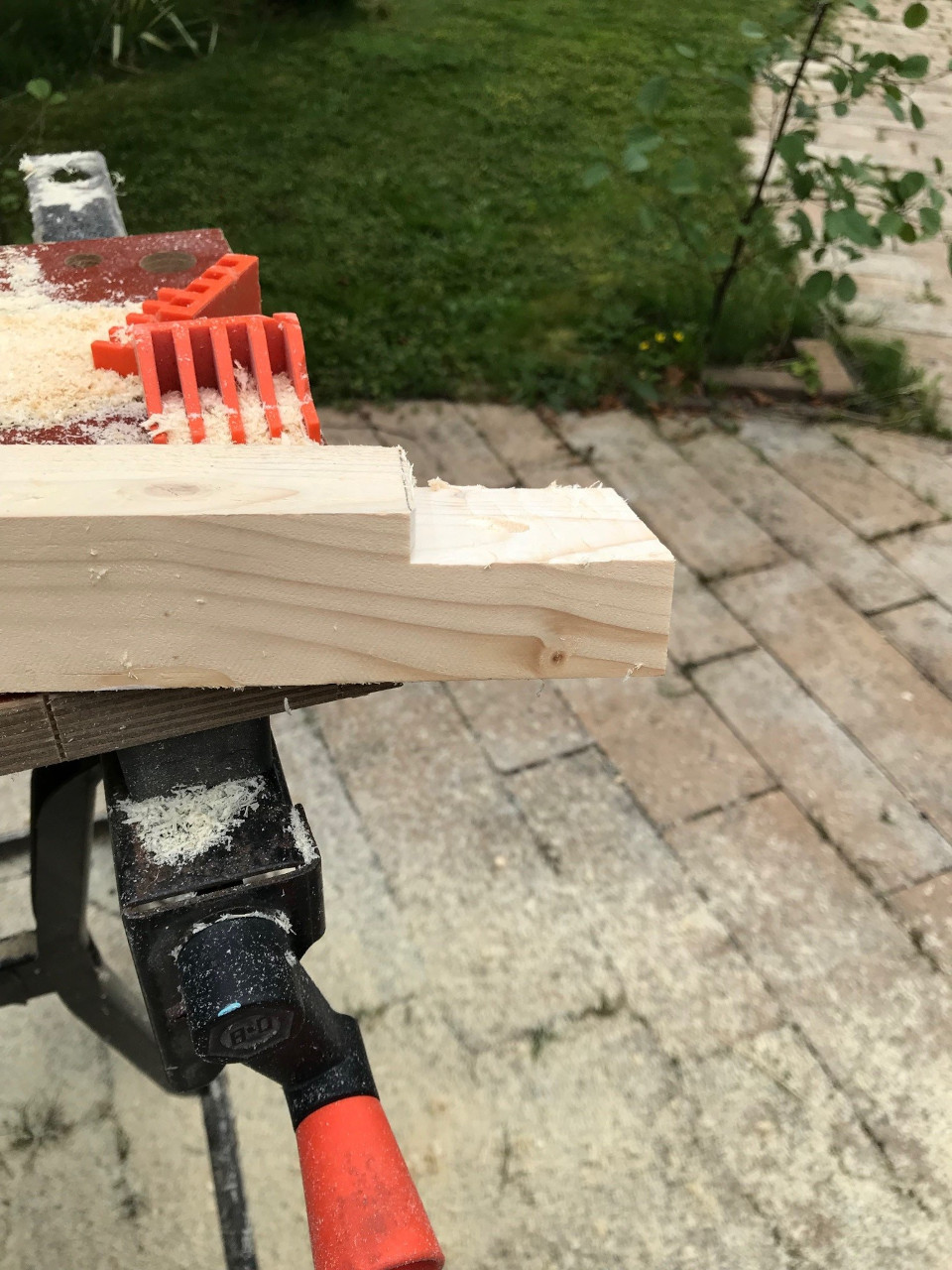 Assembly was with self-tapping screws that also hold the casters in place. The casters are a set of Ikea Rill casters that I had in stock. Here's the final result: